~ retired ~
Occasionally, we may have healthy, retired cats that are no longer breeding that may be available to loving forever homes. Please inquire if you are interested in a young, retired adult.

Sp Ch Mela Follow That Dream RQ
- LEO -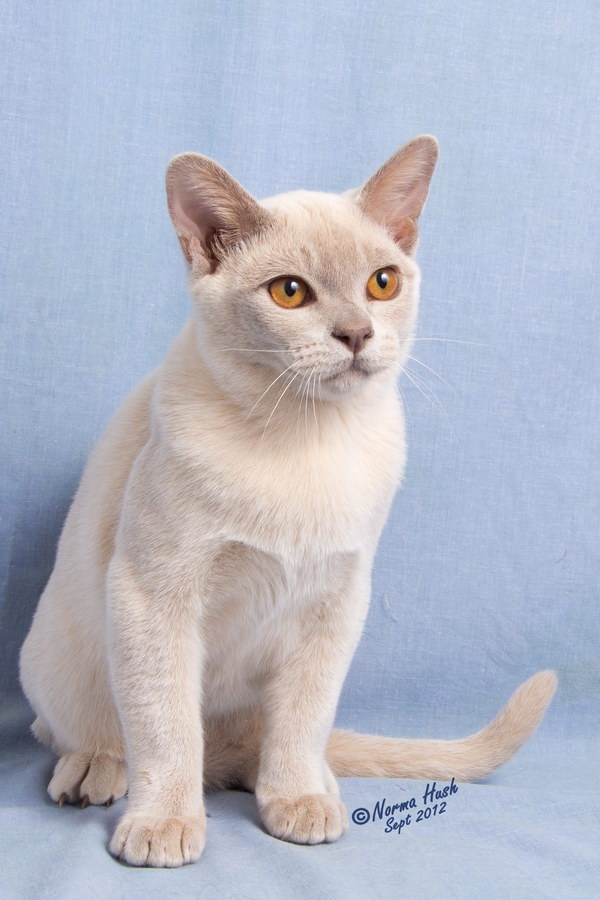 PCS Top Cat 2013 7th place
WODAC Durban 2013 8th place overall
PCS March 2013 8th place Best in Show
This big boy has the most amazing temperament with a stunning, close-lying lilac coat. He is the first homebred boy I have kept and has produced some very promising kittens
Tested: HK N/N

Sp Ch Mela Maid Out of the Blue NW RQ
- LACEY -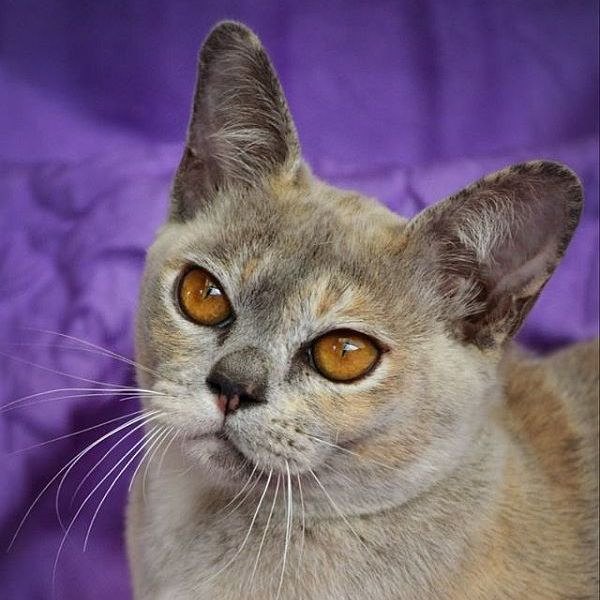 SACC ENTIRE OF THE YEAR 2016
3rd BIS PCS 8th April 2017
Cat of the Day PCS 23/04/2016
BIS 23/4. 5th BIS 18/6 and 4th BIS 19/6
Tested: HK N/N by parentage

Lilac Time Homecoming Queen NW
- HONEY -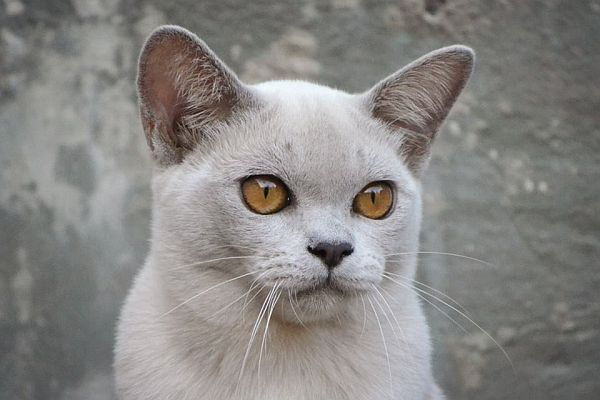 SACC KITTEN OF THE YEAR 2016
PCS BIS 18/6 and 19/6
This beautiful little girl has come back to Mela from my breeding partner Jacqui. I am thrilled with her type and her lilac coat colour is stunning
Tested: HK N/N by parentage

Sp Ch Mela Maid of Sunshine
- SUNNY -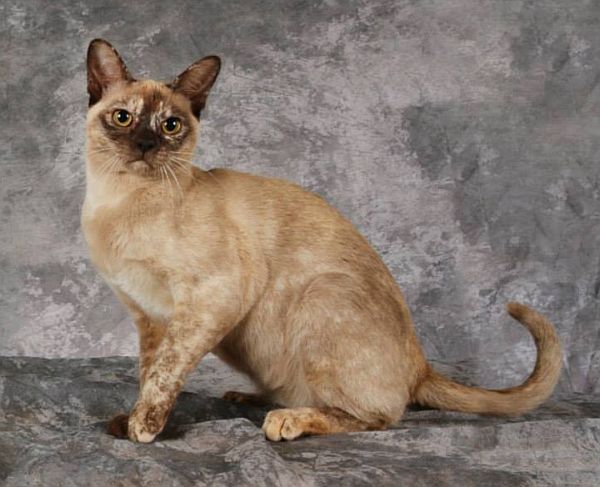 7th placed entire SACC COTY 2015
Cat of the Day PCS April 2017
Cat of the Day PCS 21/03/2015
Best Foreign Adult, Overall Best Adult, Best in Show CFC 11/04/2015
Tested: HK N/N by parentage

Aurora Billabong Song of Onaoan
- BILL -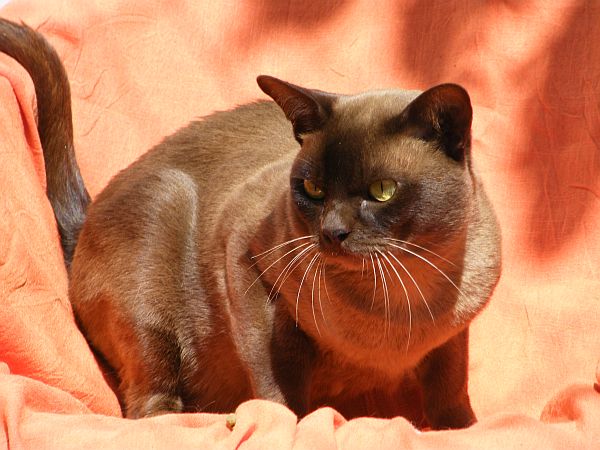 This beautiful boy came to South Africa when Val Cashman of Aurora Cattery in Australia retired from breeding. He arrived at Mela as an adult and we decided with respect to him, not to subject him to showing. He has a wonderful close-lying, short, silky coat and passes on his beautiful top of head to his progeny. He has produced many strong, healthy kittens at Mela Cattery. Bill displays a wonderful temperament and we are very pleased with the kittens he has produced with our girls thus far.
Tested: HK N/N

SC Darien vom Silvan DSM DVM
- DARIEN -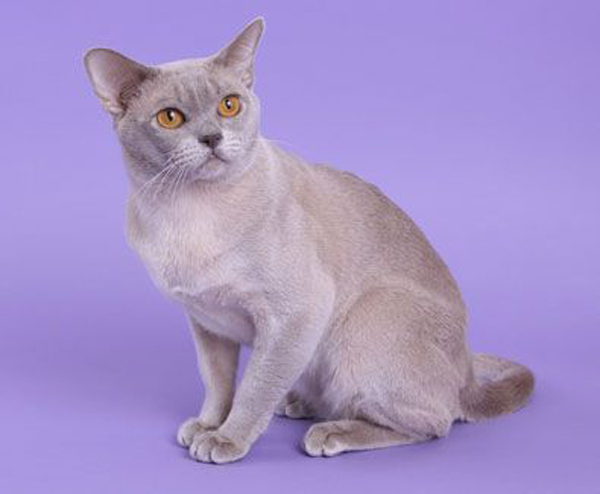 This beautiful boy arrived in South Africa in November 2014. My heartfelt thanks go to Silvia for entrusting this magnificent boy to me. He is the most affectionate, cuddly male one could ever hope to meet and is loved by everyone who visits Mela Cattery and has the privilege of a love from Darien
Tested: HK N/N
owned by Silvia Roll-Becker and Jane Goble

Mela Troubadour
- TROY -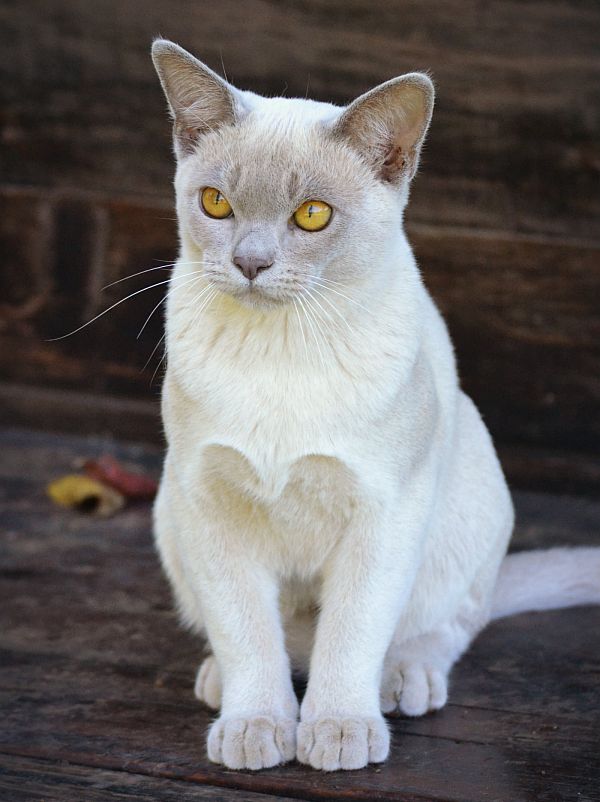 4th kitten at SACC COTY 2015
Tested: HK N/N by parentage

Mela Pashmina
- PASHIE -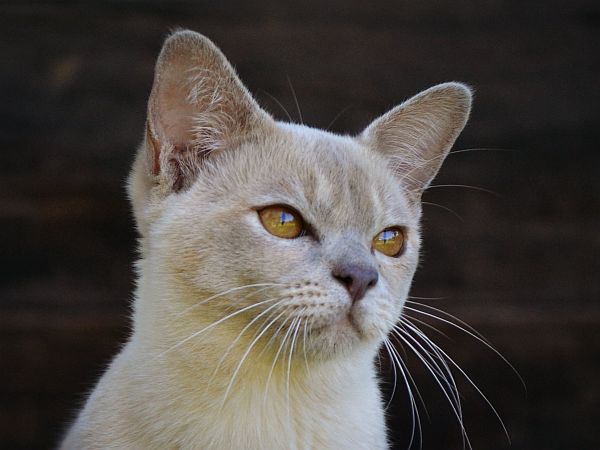 Tested: HK N/N by parentage

Sp Ch Zion Elektra RQ NQ
- ELI -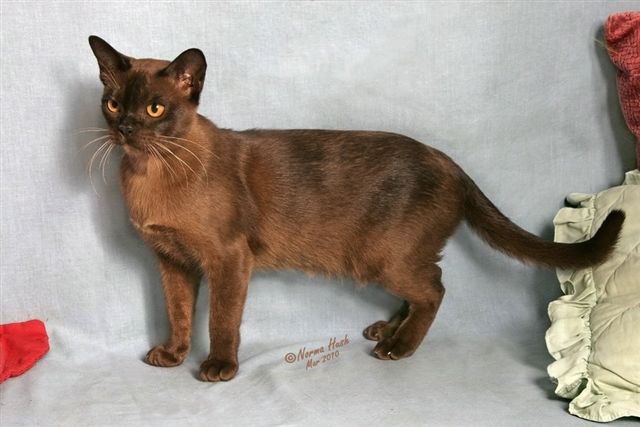 Elli is the sweetest little girl and brings a great variety of English & Australian lines to Mela. She has a stunning, glossy, close-lying brown coat and excellent eye colour.
Thank you to Jan and Johan Van Rooyen for entrusting us with this beautiful girl.
Tested: HK N/N

Sp Ch Malkin's Ivory Legacy
- IVY -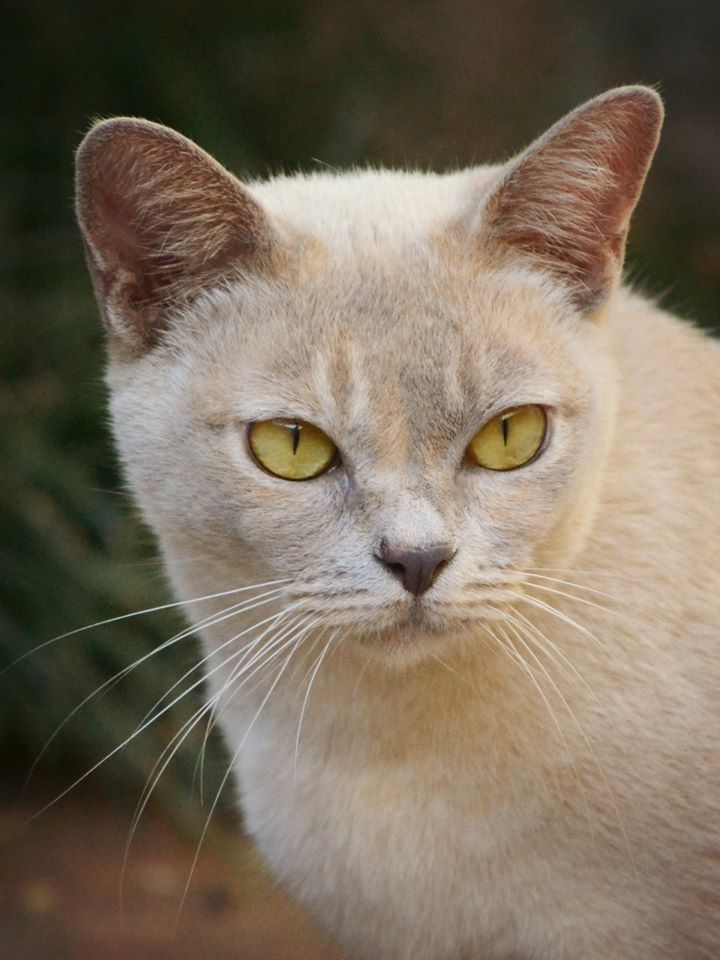 Ivy was bred by Sharene Pillimer, her father is the very beautiful Onaoan Keeza Shane Warne. She has produced some beautiful kittens and has old South African lines behind her
Tested: HK N/N

Gr Ch LV*Silky Majesty You Can Do It RQ
- MADIBA -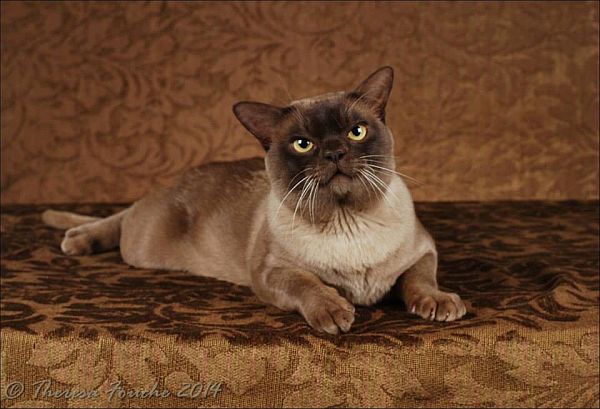 Tested: HK N/N

Sp Ch Purrcardie Tarawood NW
- TARA -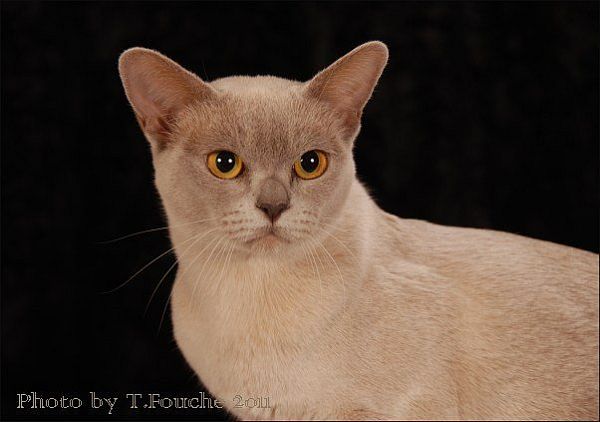 Sire: Sabokah Tristan of Burrlamien
Dam: Purrcardie Paisley
This magnificent girl comes from Joan Rhodes of Purrcardie Cattery. Thank you Joan for giving us your pick of litter from this fantastic combination. She has done extremely well in her show career, winning numerous Cat of the Day awards, placing 1st Adult in 2011 SACC Cat of the Year and winning the regional, KwaZulu Natal Top Show Catas a kitten in 2010.

Sp Ch Onaoan Aurora Outback Jack NQ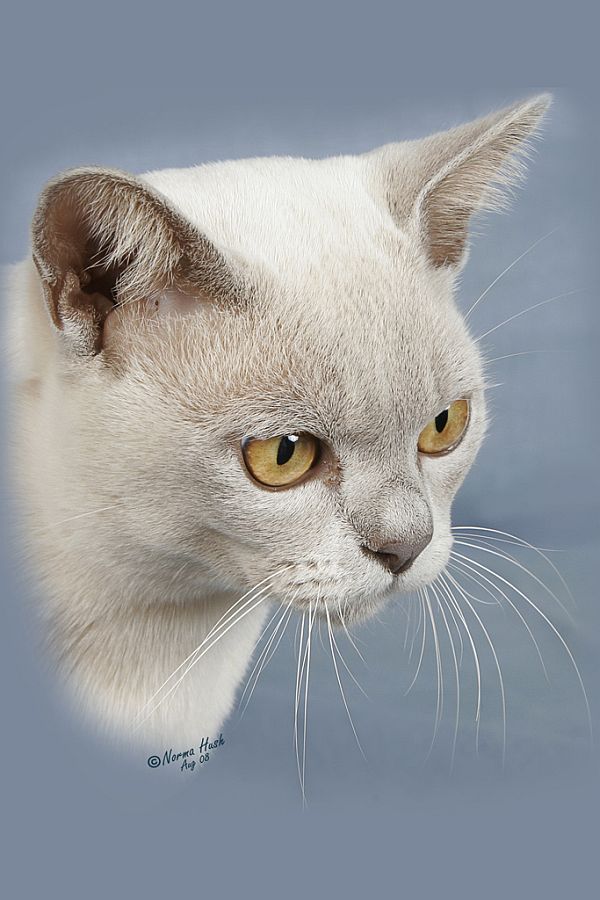 Sire: Kimlai Windancer
Dam: Furrland Honey Bear
This magnificent boy was sent to us by Valerie Cashman of Aurora Cattery. He is now retired and loving life sleeping stretched out on the bed.
(owned by Alison Renwick & Jane Goble)

Sp Ch Onaoan Keeza Shane Warne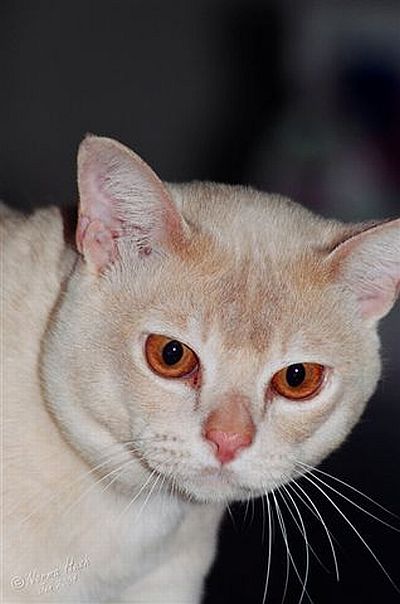 Sire: Kokhan Audacious Audin
Dam: Keeza Pearl
This beautiful boy came to us from Pamela Miller. He has brought such type and eye colour to our breeding program. Thank you Pamela for this boy who has been an incredible asset to the development of the Burmese breed in South Africa. Shane is now retired from breeding.
(owned by Alison Renwick & Jane Goble)

Sp Ch Onaoan Isis Tutu Cute
- TINKY -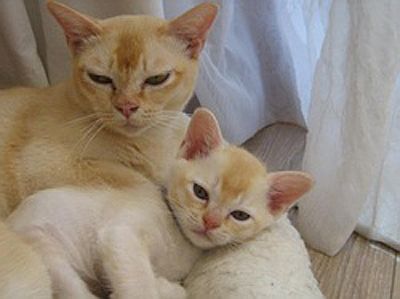 Ch Gatta Lily Sabatina Starletta
- STARRY -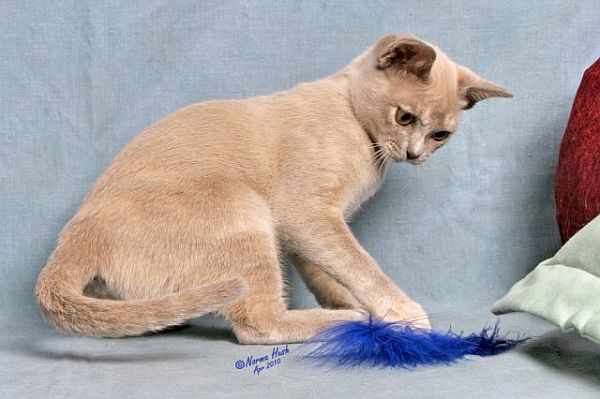 ~ TOP ~